Hampton Street Plaza Now Open
Customers can now enjoy nearly 8,000 sqft of green space at Main. Open during library hours, the plaza is located on the corner of Hampton and Park Streets and offers customers a combination of outdoor seating, Wi-Fi accessibility and a unique space to...
Renovation Plans
Renovation and reconfiguration of existing 242,000 square foot facility:
Additional public meeting spaces
75 seat screening room
Garden Level Entrance
Enlarged storytime room
First Level Auditorium
New Local and Family History Center
Architectural Highlights:
New Furniture
Locally inspired custom flooring
State-of-the-art digital signage
Focus Areas:
Arts and Literature
Career Advancement
Education and Growth
Teen Engagement
Location Manager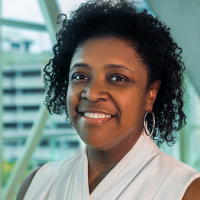 Our renovations perfectly coincide with the revitalization efforts throughout downtown Columbia. We are excited about our new spaces, design and restructured collections.  We hope our new spaces will enhance your library experiences. We strive to connect people through library events, material and spaces. What a great time to live in the capital city and be a member of Richland Library. I'm honored to be a member of the Richland Library team!
Public Art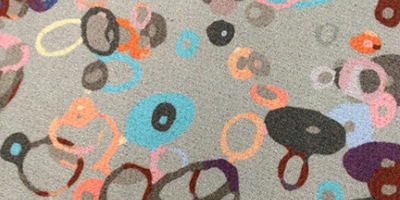 Staff fell in love with the work of SC artist Enid Williams on display at the If  ART gallery. Our design team connected with Enid Williams and Milliken & Company and voila, custom flooring based on Williams' work was produced for the Main Library renovation. Enid will also create art for our new Ballentine location.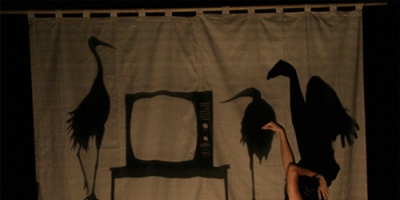 Kimi Maeda is a Japanese-American theatre artist based in Columbia, South Carolina.  She will be creating a "shadow tunnel" leading into the new children's story time room at the Main Library.  This interactive art piece will enable children to create puppet shows and play with shadows.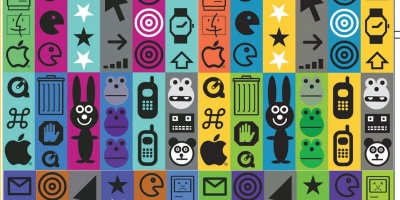 The Richland Library commissioned Marius Valdes to create a permanent art installation made from over 5000 hand drawn bookmarks on a 50 x 9 foot entrance wall  for the newly renovated  Teen area at Richland Library Main.  Many of the bookmarks will be created by Valdes with help from the community. Doodle kits are being distributed to both library customers  and several local schools. Each kit contains blank bookmarks, sharpies  and directions so that community members can be a part of this art project.